Sustainability
Micro-Pak made a significant commitment to improve environmental performance when we launched our sustainability initiative in 2010. Specifically the Micro-Pak sustainability mission is to genuinely and systematically eliminate any negative environmental impacts of our business.
So far, we have determined the impacts of our products, developed a comprehensive plan to improve, and added resources to help. We have achieved this through our Cradle to Cradle Silver certification, Material iQ, Life Cycle Assessment, and participation in the Higgs Index.
We are pleased with the progress to date, but even more excited about future possibilities for our business as we work to achieve our mission.
Higg Index
Micro-Pak first used the Sustainable Apparel Coalition's (SAC) Higg Index to evaluate our manufacturing facilities in 2013. We update our scores regularly to chart our progress. The Sustainable Apparel Coalition's (SAC) Higg Index is a comprehensive scoring tool that rates the sustainability performance of individual products and brands, as well as their materials, packaging, and manufacturing facilities. The SAC's membership includes brands, retailers, and manufacturers and represents more than a third of the global apparel and footwear market.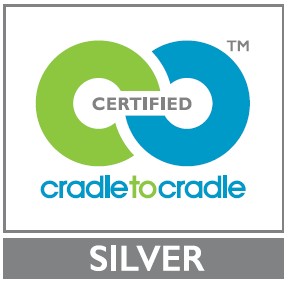 Cradle to cradle certification
As part of our ongoing sustainability commitment, Micro-Pak has achieved Cradle to Cradle Certified™ Silver level (Version 3.1) for all of our products. This rigorous third party process evaluates the environmental impacts of each and every ingredient that goes into Micro-Pak Stickers and Sheets. The Cradle to Cradle assessment takes a comprehensive approach, examining product design and manufacturing, including site visits to the manufacturing facilities where our products are made. Each product is certified annually reflecting our commitment to continuous improvement. Cradle to Cradle Certified™ is a certification mark licensed by the Cradle to Cradle Products Innovation Institute.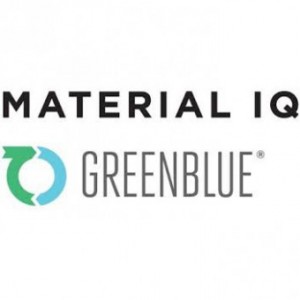 Material IQ
Micro-Pak participated in Greenblue's Material iQ hazard assessment pilot project. The assessment involved a rigorous third-party analysis of the environmental and human health impacts of every chemical that goes into our products. The result of the analysis is a strong validation of the environmental performance and product safety of our finished products and each material that goes into them. We welcome the chance to compare results with our competitors.
MICRO-PAK IS A MEMBER OF THE FOLLOWING TECHNICAL ORGANIZATIONS:





MICRO-PAK IS A MEMBER OF THE FOLLOWING PROFESSIONAL ORGANIZATIONS: