In 2022, Micro-Pak customers eliminated an outstanding amount of plastic and unwanted chemicals from their packaging by simply replacing silica gel and calcium chloride desiccants with Micro-Pak Dri Clay® Kraft.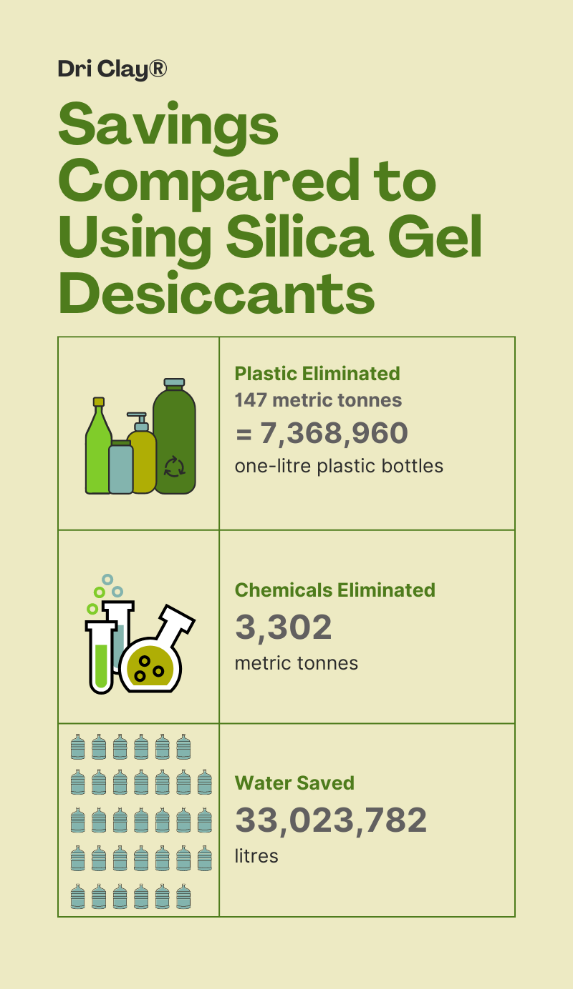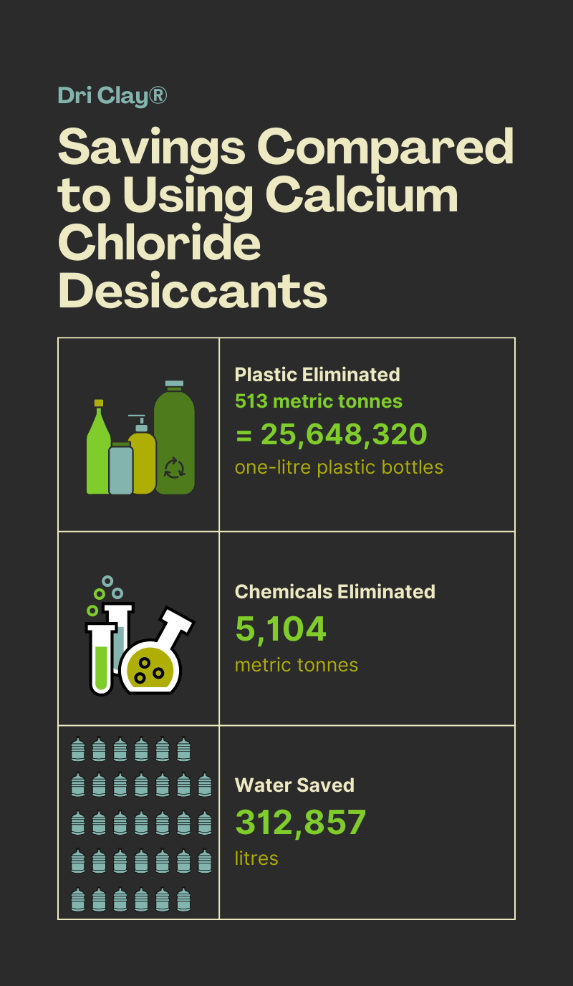 How? It's simple. Dri Clay® is a plastic-free desiccant made from natural bentonite clay that is packaged in biodegradable FSC-certified Kraft paper.
In contrast, silica gel and calcium chloride desiccants are synthetically manufactured and packaged in plastic. Calcium chloride has the biggest (worst) environmental impact because it is packaged in two layers of plastic.
A third-party, peer-reviewed LCA confirms that Dri Clay® is the most sustainable desiccant available.
Start using Dri Clay® today and make a positive impact to your packaging.